About Liberty Bail Bonds
With over 30 years of bail experience, we offer the most complete, confidential and professional bail service available in the market today.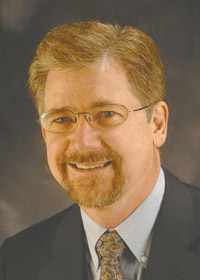 Terry Fowler, owner of Liberty Bail Bonds, is one of the most known and respected bail bond professionals in the State of California. A licensed bail bond agent for over 30 years, Terry has been an industry leader in publishing bail reform legislation and has served as President of the California Bail Agents Association.
Currently, Terry is on the Board of Directors of the Golden State Bail Agents Association, an Advisory Board Member of Crime Victims United, and is involved in his community as a board member of the Boys and Girls Club and the Central Committee of his local party group.
Terry's professionalism in the bail bond business began with his degree in Business Administration from Cal State University Chico. He is also a licensed real estate broker of 30 years, which is of great assistance in the swift evaluation of real estate collateral offered on large bonds ($500,000+).
Criminal defense lawyers who have dealt with Terry over the years appreciate his businesslike approach to bail and his focus on (1) immediate release; (2) working with attorney's clients to facilitate bail by allowing workable payment plans; and (3) calls to defendants before and after each court appearance to reduce failures to appear.